ABOUT GREAT OPPORTUNITIES
Great Opportunities opens the door for underserved youth to increase their knowledge about their aquatic environment, grow their life skills and experience leadership through swimming, beach programs, environmental awareness, and transportation.
Over 3000 youth, ages 4-18, have opened the door of "possibilities" through GO's programs.  Participating youth expand their knowledge of, competence in, and exposure to aquatic environment experiences, and are empowered to develop leadership and problem-solving skills that integrate the importance of community service, through its 4 interlocking core programs:
All programs are offered free of charge, and are currently and specifically targeted to serve San Juan Capistrano's geographically identified gang inductions zones, where its youth are considered "at-risk" of being exposed to and/or enticed into gang or nefarious activity. GO has aspirations of expanding their program(s) to the South Orange County Tri-City area to include the municipalities of Dana Point and San Clemente, and its youth who are identified as "at-risk".
What makes GO unique is that each program/event is essentially "youth-led", with guidance given to enable the youth(s) to be successful.  Here at GO, we believe that if we teach a child to swim, ride and maintain a bike, as well as how to access/employ public transportation, we open the door to the aquatic world, as well as numerous other opportunities in their community, and ultimately beyond.
GO works closely with the City of San Juan Capistrano, the Orange County DA GRIP (Gang Reduction & Intervention Partnership) Program, the Capistrano School District, and other community entities, and private companies, to achieve their goal of competent swimmers, aquatic safety and environmental awareness, that in turn builds and empowers the youth who participate to expand upon their opportunities to grow and create a future as independent, successful, and responsible adults.
Additional projects in the works at Great Opportunities include:
Creating events to build Financial Literacy
Supporting the San Juan Capistrano Skate Park Coalition in the approved construction of a Skate Park in San Juan Capistrano
Learn to swim and save the world.
Our Vision is to eliminate drownings, and increase water safety competence in underserved lower income, high density communities by teaching their youth (ages 4-18) how to swim, be water safe, and environmentally water/ocean "wise" in all aquatic environments through a wide range of aquatic experiences available their own "back-yard", all the while creating opportunities for its youth to  build self-esteem, hone leadership and critical thinking skills that ultimately will serve their community, and beyond.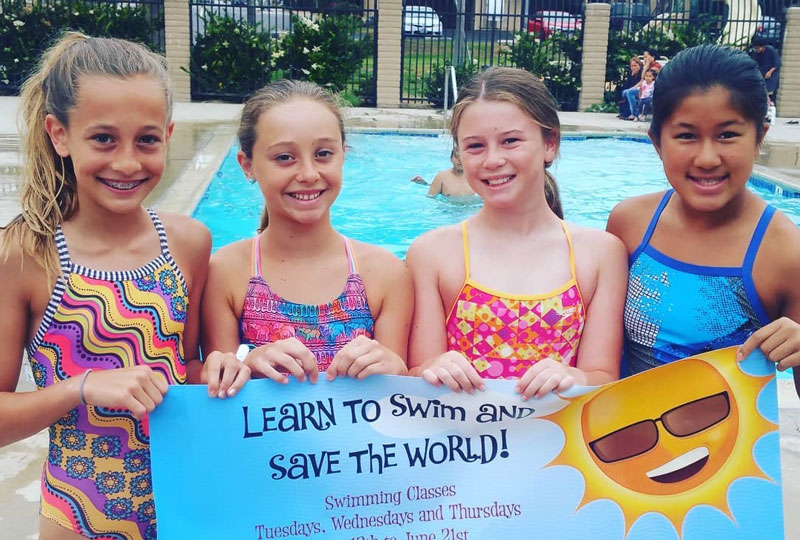 Budget cuts have devastated after school and summer programs, especially in underserved lower income, high density communities.  Likewise, many of the children living in these areas don't have the discretionary income available to participate in other organized leagues or athletic events. As a result, these children often spend their afternoons and summer vacation with minimal supervision, and limited positive outlets, making them susceptible to the influences of gangs.  For over the last decade Great Opportunities has provided wholesome activities coupled with learning programs for children ages 5-18 in these underserved areas.
While we ask the parents of GO participants for donations, we do not turn away children who are unable to contribute to their costs of participation in GO programs or events.  We believe that the doors of opportunity open through education, first hand experiences and positive mentoring.  If you'd like to help GO continue to open "doors of opportunity", as a volunteer, or through donation, please click here.